Mary Feldt
Former CEO of Park Towne Development Corporation, Madison, WI
"The right person for the right job is really what an employer needs. I could hardly believe how simple it was after so many years of struggling with turnover rates. Starting from the basics, Xyting Insight helped us understand what types of innate characters and behaviors are needed in a job and what cognofile would fit the job appropriately. They showed us how to advertise for an open position so we received fewer resumes to review, but more applicants with the right behaviors to fit the job. Now our turnover rate is the lowest it has ever been and we have the happiest employees who love their jobs."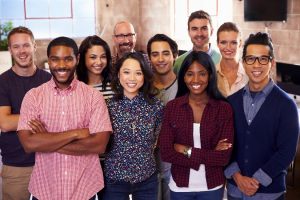 "If it hadn't been for the Xyte tools, I wouldn't have known how to communicate with my facilities staff, nor they with me.  We all learned huge lessons about how the innate differences between people affect their behavior and how to communicate with all types of people better."
"When we understand each other's innate strengths, we appreciate the other person on a higher level.  It is really amazing how well we work together and respect each other now, after we used the Xyting Insight assessments.  It grounds us.  We now understand our differences and solve our corporate problems using that understanding.  In fact, employees are more engaged now and dig into solving problems together."
"Xyting Insight gave us a better understanding of our strengths, and also how we can combine our different perspectives and brains to generate the ideas we need for our business.  Xyte actually ties the person's strengths to the corporate goals which is a win/win for everyone."
Connie Hegerfeld 
Former Executive Vice President and COO of Women's International Pharmacy, Inc., Madison, WI
"I love to see people happy and grow in their jobs, and the Xyting Insight assessment helped us get beyond our pre-conceived notions of each other.  Everyone was excited to take the assessment and they dug into their Cognofiles.  They loved sharing their own attributes and goals with each other."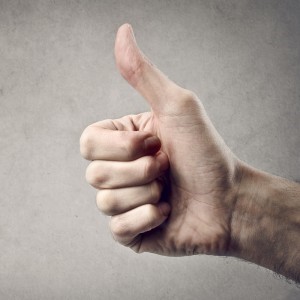 "The Xyting Insight online assessment not only explains who you get along with, but more important, while you know how YOU think you look to others, the tool tells you how OTHERS see you.  It tells you the 'why' you behave as you do, and why others do, too."
"Xyting Insight identified the challenging areas in our business and helped us better understand our behaviors and interactions.  Our employees have really dug into learning the Cognofiles of those they work with.  As a result, we work much better as a team!"
"I'm sold on Xyte and the Xyte program!  Our group was insulated and isolated.  Due to the longevity of the staff, we had to add new employees and it was challenging.  After using the Xyte program, we're now a well-functioning team that works synergistically without close supervision."
"Now that I understand my Xyte Cognofile, I learned that's how I am and that's OK – I'm not broken just because I don't fit the habits and behaviors of others.  Xyte helped me to recognize my authentic self!'
"The Xyting Insight assessment is a tool you can continue to use and use.  We integrated it into our daily work."
"The Xyting Insight assessment is a catalyst for change.  We used it to look at our business and how we work, and what we need to insure our future.  It helps us identify the team players we need for future growth.  That's the beauty of a team working together using the Xyte tools."
(They are no longer in Business)
Nicole Dawson
Former Vice President of Human Resources at StartSampling, Inc., Carol Stream, IL, has been using the Xyte tools – with fantastic results – since 2008.
We first introduced the tool to our Leadership Team as a team building exercise and later to all of our employees as a means to improve communication and building more effective teams.  We received overwhelmingly positive feedback from our employees about the experience.  The tool exceeded expectations, helping individuals understand their modes of communication, what drives them, how others perceive them, and the value of referring to the tool to get desired results from one-on-one and team interactions.  We were so pleased with the outcomes of our employee applications that in 2010 we integrated the cognofile assessment into our recruitment process with the hope of closely aligning candidate strengths to job responsibilities.  Since that time, all leading candidates are asked to complete the assessment.  We are then able to compare the candidate cognofile against the Xyte Recruiting Assistant to determine a good fit and better understand the strengths an individual would bring to a role, as well as the challenges.  We have used the tools, with the attentive assistance of Linda McIsaac and Gerry Klodt, to develop additional Communication and Team Building training for our Leadership Team, and we are in process of developing similar training specific to each of our business groups.  Linda and Gerry continue to offer an incredible level of support to us in our application of the tools, making themselves available to us and our candidates during the recruitment process, and being available to assist in our training needs.  As a Human Resources professional, I am familiar with many assessment tools, as well as communication and team building tools.  Xyte is one of the most effective and consistently reliable of these tools that I have ever used.  StartSampling, Inc. values our relationship with Xyte and we will continue to use these valuable tools well into the future.

Jon D. Aleckson
To Whom It May Concern:
My company, Web Courseworks, has grown from five employees in 2002 to over thirty today.  As a company involved in eLearning software and professional development initiatives online, we expect a growth rate of approximately 25% per year.
One factor in our success has been how we hire new employees using the Xyte system.  I have used the Xyte assessment for over ten years.  The system provides me with the ability to hire individuals who are the "right person for the right job."  I can identify self-starters who have the drive to achieve goals on a daily, monthly and yearly basis.  I know that some people view these types of profiling techniques as hogwash. Like any tool, it takes experience to understand how best to utilize.  In my case, I have developed a baseline understanding of how to read the Xyte Cognofiles.  This beats the "I like this person" or "hire because this person is like me" interviewer modality common with small business owners.
The detailed cognofile printout also provides me with a way to ask pertinent and personal questions during the interview.    For example, a typical Perceiver, will have work style issues with deadlines.  When confronted with that information, some Perceivers will acknowledge this deficiency and present personal adjustments made to accommodate.  Many factors go into hiring decisions.  Emphasis is usually put on skill level and experience.  However, all things being equal I will favor candidates that fall into the lower right quadrant.  These individuals are Drivers with generally strong intellectual abilities.  I am proud of my staff and receive weekly compliments on my employee's ability to drive to successful outcomes.  Having a strong team of diverse Drivers means greater success in the marketplace.  I am happy to provide a testimonial for Xyte because I owe them a debt of gratitude.  Thank you!
"Have every adult take this course"—Joseph
"It helped me see a great deal. Thank you for showing me a new way."—David
"Find a way to teach it in all schools."–Gregory
"This course offered me more personal insight that I believe will aid in my future job searches. I say that because I was able to explain or should I say define more abilities about myself that I can give to a possible employer." –Marquis
"You really can't improve on this course. The only thing I would add is to lengthen the course and class time." –Donnell
Present this to high schools across the country. I only wish I could've had this knowledge presented to me 40 years ago.—Mark
"This course has been most informative"—Drayon
"Very informative. I learned more about myself. If I take the tools I was given and apply them I could be a more productive member in society."—Arthur
This Xyte Insight is spot on and is a tool to be used by ALL!  I am of the opinion that this information can revolutionize the way companies, schools, and people looking for self-improvement go about changing their lives.