This is a list of famous sporting personalities. These great sportsmen and sportswomen pursue a variety of sports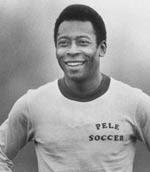 Pele
(1940 – ) Brazil, football/soccer.  Winner of three World Cups with Brazil, Pele was the greatest footballer of the century. He scored 1281 goals in 1363 games. Since retirement, Pele has become a global ambassador for the sport and is a well-known advocate of overcoming poverty. Practical Cognofile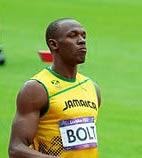 Usain Bolt
(1986 – ) Jamaica, sprinter. Usain Bolt smashed the world record for 100m and 200m. Bolt won triple Olympic gold at 2008, 2012, 2016 Olympics making him one of the most decorated Olympians.
Perceive Cognofile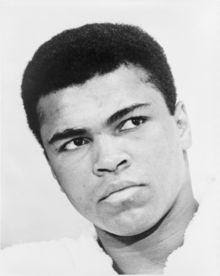 Muhammad Ali
(1942–2016) US, boxing. Olympic champion and world heavyweight champion of the world. Muhammad Ali dominated the sport with his athletic prowess and formidable personality. His opposition to the Vietnam war made him a controversial figure in his day. But he became an iconic figure who inspired millions with his deeply held convictions, courage, wit, and efforts to unite people.Verbal Cognofile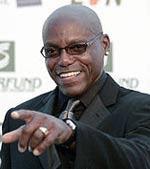 Carl Lewis
(1961– ) US, track, and field Nine-time Olympic gold medalist Carl Lewis won gold over three Olympics and was an excellent star of 1980s track and field.Analyze Cognofile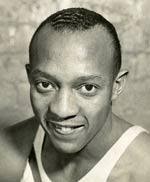 Jesse Owens
(1913-1980) US, track and field. Jesse Owens won four gold medals at the 1936 Berlin Olympics, helping to break Hitler's pride. Despite suffering discrimination in his own country, he remained a great ambassador for the sport. Clarify Cognofile
Billie Jean King 
(1943– ) US, tennis. Billie Jean King won a total of 38 Grand Slam and 12 singleles titles. An early advocate of equality for women, she won the famous battle of the sexes against Bobby Riggs in 1973.Verbal Cognofi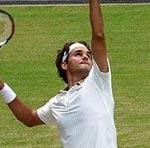 Roger Federer 
(1981– ) Switzerland, tennis.  Winner of a record-breaking 20 single Grand Slam titles. Held no.1 world ranking for 310 weeks overall. Many consider him to be the greatest tennis player of all time.Theory Cognofile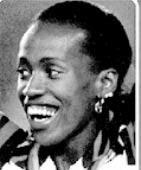 Jackie Joyner-Kersee
(1962- ) US, track and field. One of the most successful female track and field athletes. Won Olympic gold in Heptathlon and Long Jump. 
Perform Cognofile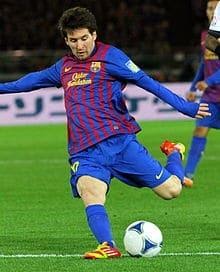 Lionel Messi
(1987– ) Argentina, football/soccer. One of the most spectacular footballers of the modern game. Messi led Barcelona FC to unprecedented domestic success and has been voted footballer of the year (FIFA Ballon d'Or) five times.Perform Cognofile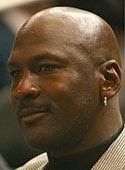 Michael Jordan
(1963– ) US, basketball. 6 times NBA champion. Considered to be the greatest basketball player.Implement Cognofile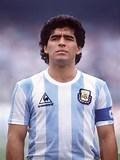 Michael Jordan
(1960–2020) Argentina, football/soccer Joint FIFA player of Century with Pele. He helped win the 1986 World Cup with Argentina.Operate Cognofile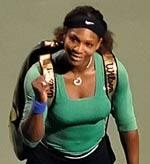 Serena Williams
(1981– ) US, tennis. Most successful female tennis player of all time. She has won 23 singles grand slam titles, 16 double titles. He also has won four Olympic gold medals.  Perceive Cognofile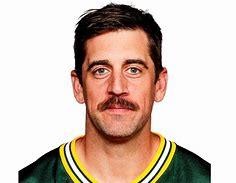 Aaron Rodgers
(1983- ) US, American football.  Quarterback for the Green Bay Packers of the National Football League. Rodgers played college football at California, where he set several career passing records, including the lowest single-season and career interception rates. In the first round of the 2005 NFL Draft by the Packers, he was selected and helped the Packers won Super Bowl XLV in 2011. He has won 3 league MVP awards. Conceptual Cognofile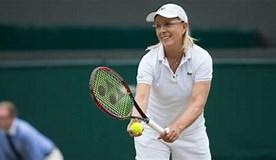 Martina Navratilova
(1956– ) Czechoslovakia/US, tennis. Winner of 18 grand slam titles 31 major doubles titles, 177 titles in total. Navratilova is the most successful tennis player of the open era.  Practical Cognofile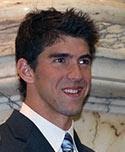 Michael Phelps
(1985 – ) (US, Swimming) Most decorated Olympian of all time. He won 18 Olympic gold medals, and 22 medals in total.  Plan Cognofile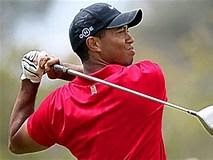 Tiger Woods
(1975 – ) (US, golf) 14 wins at major championships. Dominated sport during the 2000s. Achieved Career Grand Slam three times.
Compose Cognofile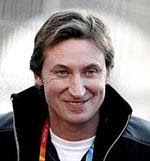 Wayne Douglas Gretzky
(1961 – ) (Canada, Ice Hockey) Gretzky is considered the greatest hockey player of all time. He holds 61 NHL records, including most points scored.  Practical Cognofile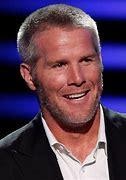 Brett Favre
Brett Lorenzo Favre is an American former professional football player who was a quarterback in the National Football League (NFL), spending most of his career with the Green Bay Packers. He was a 20-year veteran of the NFL, having played quarterback for the Atlanta Falcons in 1991, the Packers from 1992 to 2007, the New York Jets in 2008, and the Minnesota Vikings from 2009 to 2010. Operate Cognofile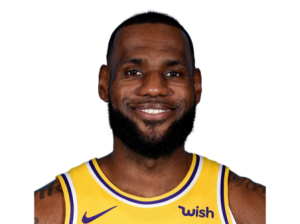 Lebron James
the Los Angeles Lakers of the National Basketball Association. Widely considered one of the greatest NBA players in history, James is frequently compared to Michael Jordan in debates over the greatest basketball player of all time. Playing on the Cleveland Cavaliers, Miami Heat, and Los Angeles Lakers, James is the only player in NBA history to have brought NBA championships to three franchises as Finals MVP. Conceptual Cognofile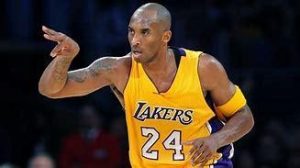 Kobe Bryant
He was an American former professional basketball player. He played his entire 20-year career with the Los Angeles Lakers of the National Basketball Association. He entered the NBA directly from high school and won five NBA championships. Bryant was an 18-time All-Star, 15-time member of the All-NBA Team, 12-time member of the All-Defensive team, and the NBA's Most Valuable Player in 2008. Analyze Cognofile